Samsung Refrigerator Not Cooling
How about the Samsung side by side with dual evaporators.  These are very popular.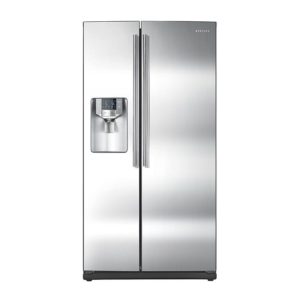 Samsung Refrigerator Not Cooling is a common problem for this model.  We find the freezer section cools fine, but the fresh food section is too warm.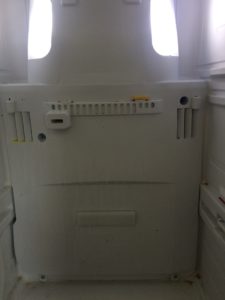 Behind the crisper bins you will find the fresh food evaporator cover.  Inside of this cover you will find a fan motor, sensor and defrost system parts.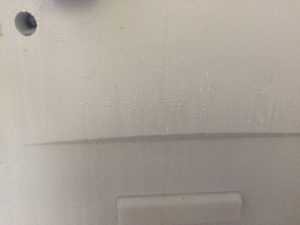 Please notice the sweat on the evaporator cover. This is caused by the fan motor not running or being able to turn.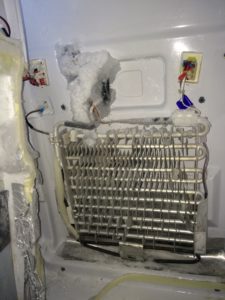 As the cover is removed you will notice a heavy amount of ice on top of the evaporator and at the drain trough.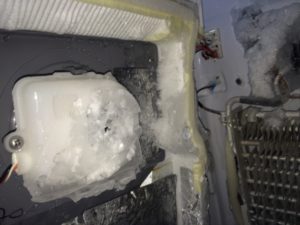 Upon farther review we notice the fan motor is completely cover in ice.  We will be replacing the refrigerator evaporator cover.
Final testing of new fan motor.  Samsung Refrigerator Not Cooling / problem solved!