GE Ice Dispenser Not Working
Side by side GE refrigerator not dispensing ice.   This is a very common GE style refrigerator.  GE Ice Dispenser Not Working is also a very common problem with this model.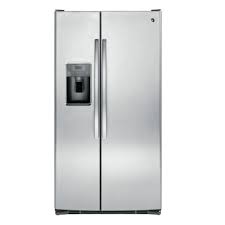 When calling for ice, it builds up in the ice chute.   With the door chute not opening, ice jams.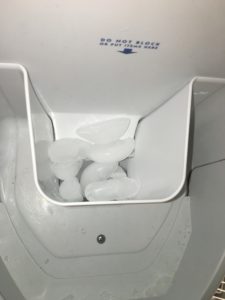 Door chute not opening
It appears the door chute is not opening when calling for ice. We first remove the dispenser cover.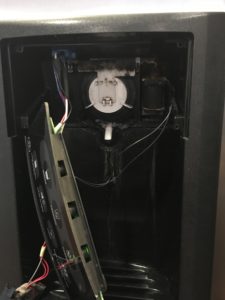 First we remove the dispenser user interface as well as the cover.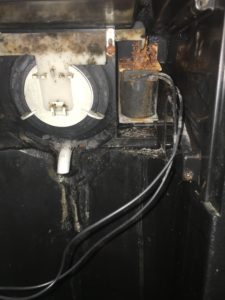 Now we can see the rusted door chute solenoid.   The solenoid pulls down on the door crank to open the chute door.  It will need replaced.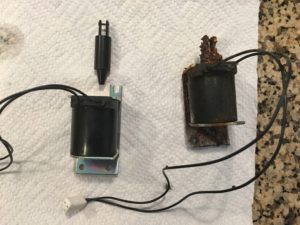 The new solenoid armature is free to move up and down therefor allowing opening and closing the door.
Solenoid Replaced
Video of new solenoid in action. GE Ice Dispenser Not Working / It is now!